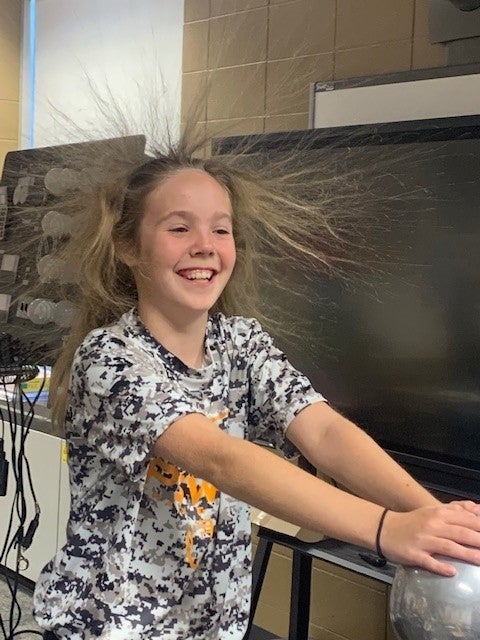 FEM Electric's board and staff has made youth education a priority. Since 2009 we have visited our area schools and colonies yearly with a program that is designed to target fifth graders.
This program reaches the students at the six schools (Faulkton, Ipswich, Edmunds Central, Bowdle, Leola, and Eureka) and eleven colonies (Spring Creek, Grassland, Deerfield, Plainsview, Long Lake, Pembrook, Evergreen, Thunderbird, Brentwood, Boulder and Blumengard). 
We target fifth graders specifically, emphasizing on topics like purpose and composition of an electric cooperative, benefits of a cooperative, sources of generated power, renewable power, green communities, responsible use of power, farm safety, career opportunities and circuits. 
Any adult would be overwhelmed with some of these topics, but students take it all in during the hour that we have their students' undivided attention. Our presentations keep the kids on edge the whole time, and they're eager to participate.