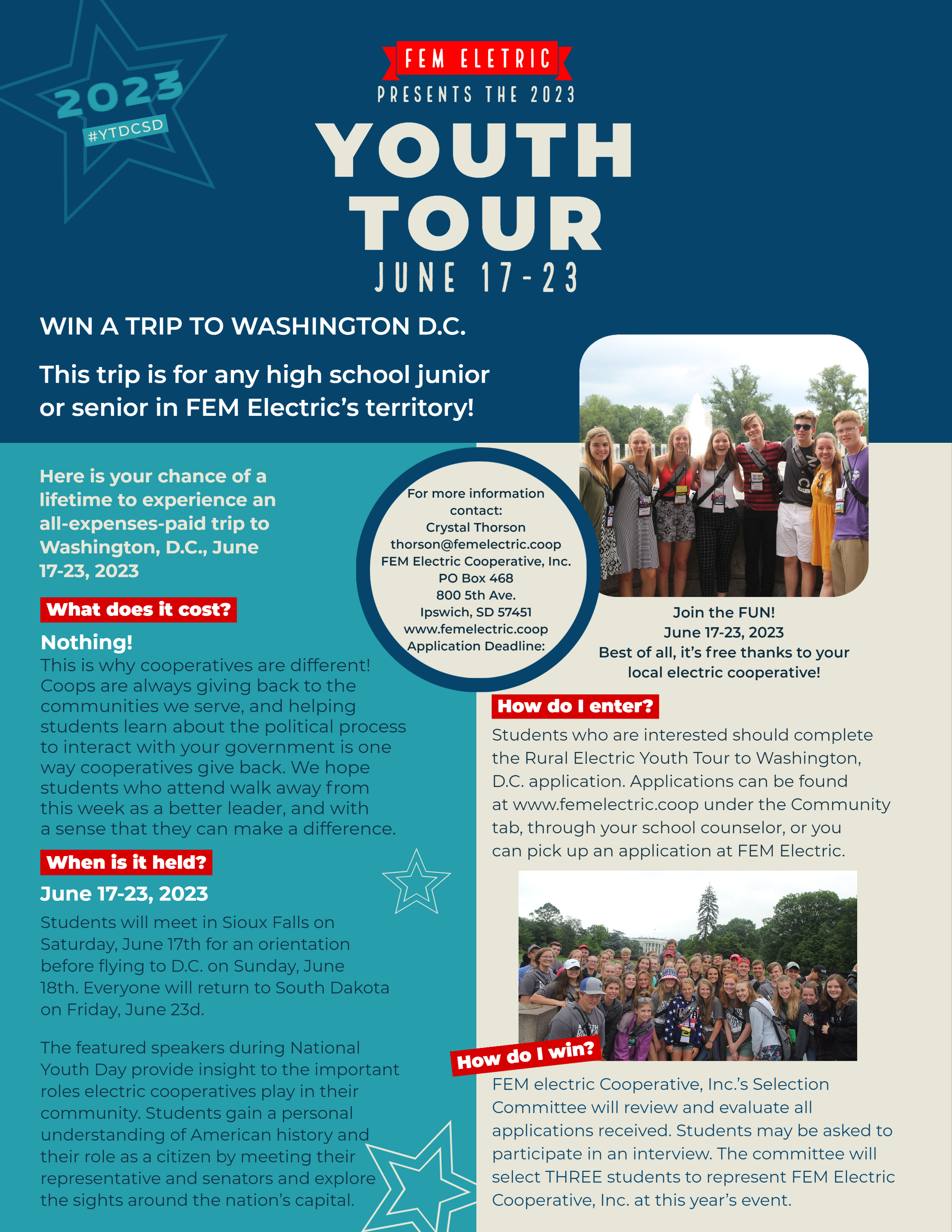 What is the Government-in-Action Youth Tour?
Every June, as many as 1,800 high school students from across the country spend a week in the nation's capital as part of the National Rural Electric Cooperative Youth Tour. The students are sponsored by electric cooperatives – cooperatives that are committed to educating America's rural youth about America and the role electric cooperatives play in developing strong rural communities.
Participating in the Youth Tour is an awesome way to learn about this great nation, develop leadership skills, gain a better understanding of electric cooperatives, and make friendships that will last beyond the week!
Junior and Senior High School students can apply for this all expense paid trip if your parents are members of FEM Electric or you live or go to a high school in the FEM Electric territory. Watch our social media pages for details. The information will also be available from area schools as of December 2022, or you can call the FEM office at 605-426-6891 or 1-800-587-5880.
June 17th - 23rd, 2023
To apply submit a typed submission on the following:
Tell us about yourself, school activities, interests or hobbies and future plans.
Tell us why you think FEM Electric would want to send a current high school student on this trip and why you would be a good candidate to represent FEM Electric.
Include a typed cover sheet with the following information on it: Name as it appears on your drivers license, Date of birth, Parent's names, Address, Home and Cell phone numbers (mother, father and yours), Email address (parent's and yours), T-shirt size, and Name of school/grade.
OR
Complete this APPLICATION.
Deadline to apply is: January 27th, 2023